Amish Deer Tongue Lettuce Seeds - (Lactuca sativa)
SKU:

V1421

UPC:

MPN:

Seed Count:

Approx 200 seeds per pack

Days to Maturity:

45 - 55 days

Type:

Leaf

Slow Food:

Ark of Taste

Days to Germination:

2-10 days @ 60-70F

Plant Spacing:

4-8"

Soil Requirements:

Moist

Status:

Heirloom, Non-Hybrid, Non-GMO seeds
Frequently bought together:
Description
Amish Deer Tongue Lettuce - Don't Let the Name Stop Your From Growing It!
Amish Deer Tongue lettuce is named for the triangular shaped leaves with a thin midrib growing upwards in a rosette. It has a stronger flavor than most lettuces, balancing the sweeter, more common varieties.
Young leaves are milder, and harvesting every few days encourages more growth. Quick maturing, it has higher nutrition than most lettuces, being rich in Vitamin A.
It has been valued by the Amish for well over 100 years for both heat and cold tolerance, large production, flavor and ability to be harvested more than once.
History
First introduced in the 1840's, it grew in popularity in the New England states and Amish communities until the appearance of large farms that shipped long distances, which its fragile leaves would not tolerate. Today it's being rediscovered by home gardeners and farmers market growers for the flavor that originally made it a favorite.
Uses
Leaves are used in salads and on sandwiches. Bold and flavorful, it holds the center-point in salads and balances the flavors in sandwiches, pairing well with aged cheese and fresh fruit.
Growing Tip
Mulching your lettuce plants will help the shallow root system maintain even moisture. Try to keep constant moisture by watering the soil not the leaves.
Learn More
This unique variety is on Slow Food USA Ark of Taste. The Ark is an international catalog of foods that are threatened by industrial standardization, the regulations of large-scale distribution and environmental damage. In an effort to cultivate consumer demand—key to agricultural conservation—only the best tasting endangered foods make it onto the Ark.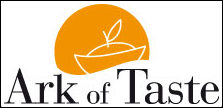 From the soil to the seed to the food you eat - we'll help you grow your best garden!
View All
Close