Navajo/Hopi Tea (Greenthread) Seeds - (Thelesperma filifolium)
SKU:

H1032

UPC:

MPN:

Seed Count:

Approx 100 seeds per pack

Type:

Short lived perennial

Slow Food:

Ark of Taste

Days to Germination:

14-25 days @ 65-70F

Light Preference:

Full sun

Soil Requirements:

Well drained sandy soil

Status:

Heirloom, Non-Hybrid, Non-GMO seeds
Frequently bought together:
Description
Navajo/Hopi Tea (Greenthread Tea)
Greenthread is a beautiful, hardy native herb that thrives in harsh conditions while sharing its gifts generously. It is a short-lived perennial often grown as an annual with striking, tiny, coreopsis-like blooms that stand out like radiant, yellow beams from June through September.
Other names include Indian Tea, Hopi Tea, Navajo Tea, Zuni Tea, Colorado Greenthread and Cota. Revered since Ancient Puebloan times and still widely used today, the slightly smoky, jasmine-scented flavor has a bit of natural sweetness when made into a tea from the dried stems and leaves, one of the best wild herbal teas. The flavor is well-rounded and mellow, the opposite of some wild herbal teas.
Details
Greenthread's taproot makes it extremely drought tolerant, and its name comes from the thin, thread-like leaves scattered along the stem. The daisy-like flowers are small, abundant, and bright golden-yellow and the disk flowers are reddish to dark brown. Flower buds are urn-shaped and droop downward before opening, while the inner whorl is translucent, showing off the colors of the developing flowers.
The herb grows wild over much of the plains and mountain states, reaching north into Wyoming, Montana, Nebraska, and South Dakota. It grows prolifically on the Navajo, Hopi, and Pueblo lands, as well as throughout much of New Mexico, Arizona, Texas, and Colorado.
Greenthread is a good larval and nectar source for several butterfly species, especially the Sulphur butterfly, while the ripe seeds are food for smaller birds, especially the painted bunting. Deer seem to leave it alone, preferring other browsing sources.
Uses
Historical uses: for kidneys, to settle stomachs, purify blood, a stimulant, toothache remedy, natural dye. Dried and used as a tea.
Growing Tip
Young seedlings look like blades of grass when they first come up, be careful not to weed them out by mistake.
Harvest Tip
Greenthread is harvested just as the flower buds start to open, cutting it about 3" above the soil to allow regrowth next season. At this stage, the plants are very tender and have the mildest flavor. A later harvest is possible when the flowers have set seeds, but the stalks are stiff and the flavor is much stronger.
Wash the plants and let dry in a warm and well-ventilated area. Once dry, fold the stalks into bundles that are usable for you, usually somewhere from 3" to 4", and tied with string.
Make the tea by adding about 6 cups of boiling water to a pan with one bundle, letting it steep for 5 - 10 minutes. Sweetener can be added, but many find they prefer the naturally bright, slightly aromatic taste.
Learn More
This unique variety is on Slow Food USA Ark of Taste. The Ark is an international catalog of foods that are threatened by industrial standardization, the regulations of large-scale distribution and environmental damage. In an effort to cultivate consumer demand—key to agricultural conservation—only the best tasting endangered foods make it onto the Ark.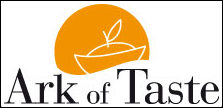 From the soil to the seed to the food you eat - we'll help you grow your best garden!
View All
Close