Navajo/Hopi Tea (Greenthread) Seeds - (Thelesperma filifolium)
SKU:

H1032

Seed Count:

Approx 100 seeds per pack

Type:

Short lived perennial

Slow Food:

Ark of Taste

Days to Germination:

14-25 days @ 65-70F

Light Preference:

Full sun

Soil Requirements:

Well drained sandy soil

Status:

Heirloom, Non-Hybrid, Non-GMO seeds
Description
Navajo/Hopi Tea (Greenthread Tea)
Beautiful native. Coreopsis-like, blooms stand out like radiant, yellow beams, June through September. Revered since Ancient Puebloan times, the slightly smoky, jasmine-scented drink from stems and leaves is one of the best wild, herb teas.
Uses
Historical uses: for kidneys, to settle stomachs, purify blood, a stimulant, toothache remedy, natural dye. Dried and used as a tea.
Growing Tip
It looks like blades of grass when it first comes up, be careful not to weed it out by mistake.
Learn More
This unique variety is on Slow Food USA Ark of Taste. The Ark is an international catalog of foods that are threatened by industrial standardization, the regulations of large-scale distribution and environmental damage. In an effort to cultivate consumer demand—key to agricultural conservation—only the best tasting endangered foods make it onto the Ark.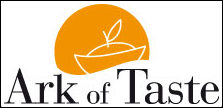 From the soil to the seed to the food you eat - we'll help you grow your best garden!
View All
Close