The Amish Paste Tomato is a late 1800's Amish heirloom from Lancaster, Pa via Wisconsin.
Great sauce tomato, sweet and heavy yielding. Plants are laden with whopping clusters of deep red, one pound, acorn or heart shaped fruits that have thick, sweet flesh with few seeds.
Grows tall, needs staking or good support. Large for a canning type.
The ultimate sauce type yet also good for slicing and drying. Exceptional for salsas.
This unique variety is on Slow Food USA Ark of Taste. The Ark is an international catalog of foods that are threatened by industrial standardization, the regulations of large-scale distribution and environmental damage. In an effort to cultivate consumer demand—key to agricultural conservation—only the best tasting endangered foods make it onto the Ark.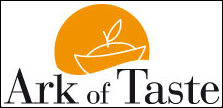 Planting Instructions
Indoors: 6 - 8 weeks before last frost sow 1/4" deep and keep soil evenly moist at 60- 70 degrees F. When the second set of leaves appears, transplant seedlings to individual pots.
Harden off 2 weeks before setting out, when weather is fully warm, in a spot with at least 8 hours of sun daily. Plant seedlings up to 2" under the first leaves, at least 3' apart. Water deeply and well in dry weather.
Outdoors: Sow as above, directly in site when weather is warm.
Seed Count
Approx 25 seeds per pack
Days to Maturity
75-85 days
Type
Indeterminate
Size
Plum
Color
Red
Best tasting paste tomato I ever grew
This tomato has the sweetest, most luscious flavor of any paste tomato I have ever grown. They made the best tasting sauce of any tomatoes I have tried and cooked down to sauce fairly quickly. Also makes a delightfully fresh, sliced tomato. This is the first time I have planted Amish Paste, and they are my preferred paste tomato now. Also, blight is very bad in my area and particularly this summer. These tomatoes were not immune, but they held up against blight longer than my other tomatoes. I will plant them again next year.
Prolific Paste Tomato, Even After Frost
This tomato was our best performer in 2013! Amazing production, great flavor, and it was our last producing tomato that hung in there even after our temps in an unheated hoophouse turned very cold. It seems to produce better if you don't prune it, I pruned it the year before and didn't get near the production out of it.