Moon and Stars Watermelon Seeds - (Citrullus lanatus)
SKU:

V1192

UPC:

MPN:

Seed Count:

Approx 25 seeds per pack

Days to Maturity:

95-100 days

Size:

25-35 lbs

Color:

Red flesh

Slow Food:

Ark of Taste

Days to Germination:

3-5 days @ 85-95F

Status:

Heirloom, Non-Hybrid, Non-GMO seeds
Frequently bought together:
Description
Moon and Stars Watermelon - Out of This World
Sweet, pinkish red flesh with that old-time watermelon flavor. Large silver dollar to pea-sized moons on dark green and yellow speckled slightly ridged, thick skin show numerous stars. Leaves have yellow spots as well.
Fruits are oblong, up to 2 ft. long and larger melons weigh 35 lbs. One of the extraordinarily sweet and flavorful moon-and-stars watermelons.
History
Watermelons originated in the subtropical parts of Africa. In the Kalahari Desert region of southern Africa, the San people used wild watermelon as an important water source during the dry season.
This unique variety is on Slow Food USA Ark of Taste. The Ark is an international catalog of foods that are threatened by industrial standardization, the regulations of large-scale distribution and environmental damage. In an effort to cultivate consumer demand—key to agricultural conservation—only the best tasting endangered foods make it onto the Ark.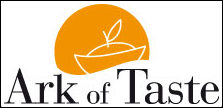 Uses
This delicious fruit is simply eaten by cutting into slices and eaten fresh. Creative types can carve into various shapes or use as melon balls in fruit salads. Some cultures dry, roast and eat the seeds as a snack. Watermelon juice can be processed into a syrup or even wine.
Growing Tip
Watermelon seeds dislike cold soil. It's better to wait until the soil is warm to plant the seeds. Also, watermelons don't like to have their roots disturbed, so when thinning out seedlings in hills, cut the stems of those you want to remove, rather than pulling them out.
Learn More
From the soil to the seed to the food you eat - we'll help you grow your best garden!
View All
Close
2 Reviews
I live in Prescott, AZ and had great success with these seeds. The leaves have little yellow suns on them and the melons are sweet. I harvested the melons when they appeared to be done and had a hollow sound when thumped. They did not get very big, maybe 6-8 pounds. My only complaint is that each plant only yielded one or two melons. As this years garden was my first real attempt at gardening, I have a feeling that I didn't do something right to keep the plant producing. All in all, very happy with the seeds.

Holy motherload of watermelon!

I grew this in a container garden this year and I have to say...I am so sick of watermelon! We had over 15 gianormous many in the 20 plus lbs grow off a few seeds I planted. The vines spread all over the whole community garden to where one of the neighbors advised me on how easy those weeds were to pull up. Ha! I promptly lifted a melon bigger than my head to show her they were not weeds. If you are hungry, grow these!
View All
Close