Red Mortgage Lifter Tomato Seeds - (Lycopersicon lycopersicum)
SKU:

V1168

UPC:

Seed Count:

Approx 25 seeds per pack

Days to Maturity:

80-83 days

Type:

Indeterminate

Size:

Beefsteak

Color:

Red

Slow Food:

Ark of Taste

Days to Germination:

5-7 days @ 75-95F

Light Preference:

Full sun

Plant Spacing:

12"

Status:

Heirloom, Non-Hybrid, Non-GMO seeds
Frequently bought together:
Description
Red Mortgage Lifter Tomato - The Heirloom That Started A Revolution
An improved version of the famous classic tomato that has more disease resistance and higher yields of 10 - 14 oz. luscious, meaty, dusky-pink tomatoes with few seeds. The perfect sandwich tomato all summer long.
In the 1940s, "Radiator Charlie" sold seedlings for $1 each and paid off his $6,000 mortgage! A great, high producing, drought tolerant tomato. The Mortgage Lifter tomato is one of the most famous and grown heirloom tomatoes.
History
Tomatoes were grown as a crop in Mexico and Peru in pre-Columbian times, but the early history of domestication is not well known (most likely in Mexico). In Europe, tomatoes were grown as ornamentals (thought to be poisonous) and became popular as a food only in the 18th century.
Uses
Raw or cooked the tomato is one of the most widely used and versatile foods from your garden. Use fresh in salads, sandwiches, and salsas. Cooked in sauces and stews. Can be stuffed, dried, puree, paste or powdered. The uses are endless!
Growing Tip
Tomatoes suffer more transplant shock than other vegetables, but you can minimize this by hardening them off for a week or two first. This means setting them outdoors in their pots in a protected place so that they get some warm sun, a little gentle wind, and even some cool (not freezing) nights. This will help them adjust to some of the stresses of real life before having their roots transplanted into the ground.
Learn More
This unique variety is on Slow Food USA Ark of Taste. The Ark is an international catalog of foods that are threatened by industrial standardization, the regulations of large-scale distribution and environmental damage. In an effort to cultivate consumer demand—key to agricultural conservation—only the best tasting endangered foods make it onto the Ark.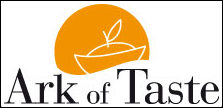 From the soil to the seed to the food you eat - we'll help you grow your best garden!
View All
Close
3 Reviews
I started this adventure in March, tucking my cherished seeds into starter mix, under grow lights, and proceeding to mist habitually until the raised bed was safe from frost. I lost a few from not adjusting them to the searing Arizona sun, a few more from new puppies digging, but now a few hiccups and months later I am enjoying a juicy tangy delicious fruit of my labor. As long as I manage to get to them before my kids do! Definitely planning on growing these again next year, and hopefully more successfully!

Mortgage Lifter--the best

In my previous review, I forgot to add that Mortgage Lifter is an indeterminate tomato so it just keeps producing.

If I could only grow one tomato here in Kingman, AZ, Mortgage Lifter would be it. The flavor is superb and I'd give it ten stars if such a rating was possible. It is a slow starter compared to my cherry and grape tomatoes but makes up for that with outstanding productivity and unmatched flavor. This tomato took BLT sandwiches to new heights. Even better the skin is tender, not tough. I plant mine where they will get afternoon shade and that makes all the difference since they continue to produce through our long hot summers. Like all my plants they are grown in well-amended soil in raised beds, that now after three years, are worm rich. I add powdered egg shells done in a blender to the soil annually to provide calcium and prevent blossom end rot. Since I've not gone totally organic I also feed them a couple of times per growing season with Miracle Grow tomato food. Every tomato I grow performs well but Mortgage Lifters are my favorite. This year I'm going to save seed from them.
View All
Close