Frequently bought together:
Description
White Sonora Wheat
White Sonora is a soft, round-grained winter or spring wheat with pale red grains that grow on beardless heads. An early spring variety that does equally well as a winter wheat in milder winter climates that doesn't freeze hard.
History
One of the oldest surviving wheat varieties anywhere in North America. The earliest records document it was extensively planted in the mountains of Sonora, Mexico in the early 1700's, and was widely planted in California by the early 1800's. Until the early 1900's, it provided most West Coast residents with their flour. Its flour makes stretchable dough, and is credited with the development of large flour tortillas, burritos and chimichangas.
Planting Rates
6oz = approx 3000 seeds, enough for a 20 x 20 ft plot, or 400 Sq. ft.
1lb = approx 8,000 seeds, enough for a 50 x 50 ft plot, or 2,500 Sq. ft.
Learn More
This unique variety is on Slow Food USA Ark of Taste. The Ark is an international catalog of foods that are threatened by industrial standardization, the regulations of large-scale distribution and environmental damage. In an effort to cultivate consumer demand—key to agricultural conservation—only the best tasting endangered foods make it onto the Ark.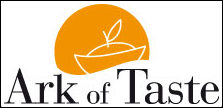 From the soil to the seed to the food you eat - we'll help you grow your best garden!
View All
Close
2 Reviews
Seeds came clean and well packaged. Have planted for a Winter wheat in Phoenix; great germination and healthy plants. Looking forward to harvesting some wheat soon.

Probably one of the best seasons I've had in gardening. The wheat was ready for harvest in May in the mtns of N. California. I used zero irrigation and managed a harvest that was 65x what I had planted. Bear in mind, I lost half my seeds to the Guinea fowl after planting. I could not be more pleased. This company has some of the best prices for larger amounts of seeds. I will be purchasing again! A++++++++++
View All
Close