Beaver Dam Hot Pepper Seeds - (Capsicum annuum)
SKU:

V1088

UPC:

MPN:

Seed Count:

Approx 25 seeds per pack

Days to Maturity:

80 days

Type:

Hot

Slow Food:

Ark of Taste

Days to Germination:

14-21 days @ 75-85F

Light Preference:

Full sun

Plant Spacing:

18"

Status:

Heirloom, Non-Hybrid, Non-GMO seeds
Frequently bought together:
Description
Beaver Dam Hot Pepper
A Hungarian heirloom pepper brought to Beaver Dam, Wisconsin in 1912 by the Joe Hussli family. Tapered fruits are crunchy and mildly hot when seeded. They mature from lime-green to deep red.
The peppers have an excellent flavor and are sturdy enough to lend themselves to stuffing as well as eating raw, pickling, fresh or canned salsas or sauces
History
Indigenous to Central and South America, peppers were developed into a crop plant around 3,000 BC or perhaps even earlier. Columbus introduced Capsicum into Europe and it also spread to Africa and Asia.
Uses
Peppers are used fresh, dried, and cooked. Peppers contain vitamins A and C.
Learn More
This unique variety is on Slow Food USA Ark of Taste. The Ark is an international catalog of foods that are threatened by industrial standardization, the regulations of large-scale distribution and environmental damage. In an effort to cultivate consumer demand—key to agricultural conservation—only the best tasting endangered foods make it onto the Ark.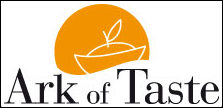 From the soil to the seed to the food you eat - we'll help you grow your best garden!
View All
Close
4 Reviews
Prolific production, very impressive fruit

Started on March 11, transplanted April 30 with excellent germination and strong seedlings. Plants grew up to 3 feet in height, were very healthy, heavily leafed and branched providing good shade for the developing fruit. Picking began July 2 through early October. Production was prolific, a very impressive fruit turning from pale green to a deep red. We did not find the peppers extremely hot, nor did we have problems with touching them and causing skin irritation as was noted in some other reviews. A very good variety for this area.

This pepper is HOT!! I grew it in honor of a friend who is an M.D. in Beaver Dam, and was surprised that they burned my skin on my hand when I removed the seeds/insides. Be forewarned, if you can't take things too hot. Beautiful color and a strong grower. They haven't yet turned red here in Illinois.

I grew up in Beaver Dam and know some of the Hussli family. When I saw this at a local nursery, I had to have it. I have used it in chili and in salsa. They are big, meaty and Hot. When preparing the, wear rubber gloves, or your skin will burn for several hours, no matter how much you wash them.

I grew these last year in a very hot dry summer. They were a fantastic pepper in the garden. A bit slow to grow, and few flowers at a time on the plant, but were they ever tasty. I picked them yellow, and they ended up being a favorite to share with the neighbors. I suggest planting a few more plants than usual if you are expecting a hot dry summer, to get a large crop.
View All
Close